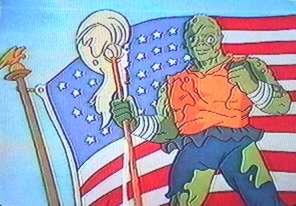 Thanks to any of you folks who made it out to the JUNGLE ROT / BURGER RECORDS show last night in Gainesville!
If you didn't make it out, you missed a lot of flopping cock and mustaches. That's not an exaggeration, either.
Thanks to CUM STAIN, APACHE, COSMONAUTS, GARBO'S DAUGHTER, ST. DAD, LAGUES, and BURGER!
-WT