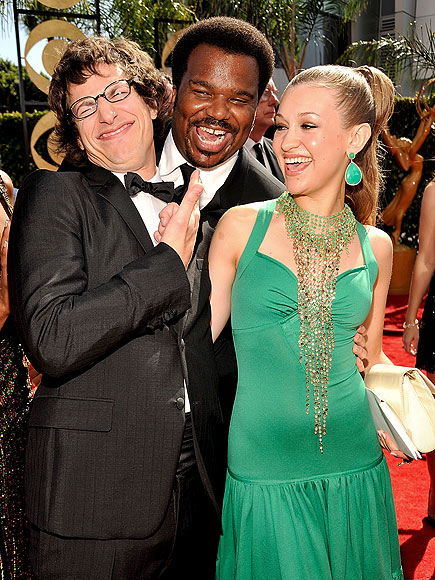 Okay okay okay okay. This is fucking with me.
Can anyone point out what's wrong with this picture?
Yeah, you're right, that's fucking JOANNA NEWSOM WITH ANDY SAMBERG.
Am I the only person under the sun who didn't know she was tugging on HOT ROD's milk eyed mender?
Fuck, man. Ben Gibbard gets Zooey Deschanel and now this?
When did nerds become cool? Oh yeah, when they got tons of fucking money.
CHA CHING!
-WT